Log and Timber Homes Products
We can provide several standard plans for our machined log homes and timber frame homes as well as the capability to build fully customized homes to your plans.
Learn more about our:


---
Country Cut Homes
Country Cut log homes have a warm idyllic feel to them. We carry on the tradition of this building system by providing modern-day nature lovers with well-constructed log homes made with carefully selected materials.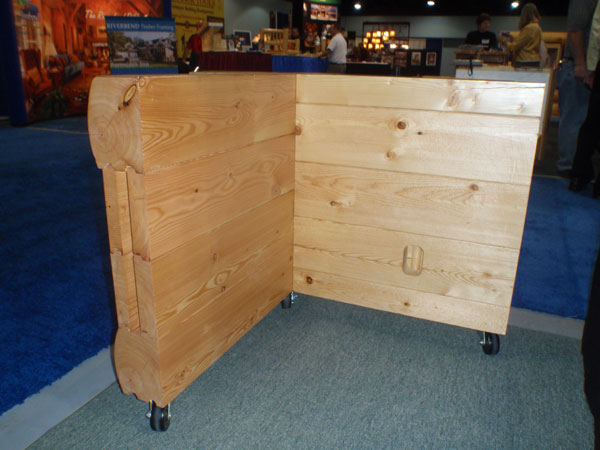 The Logs used in the milled country cut profile can be "D", Flat/Flat or round/round double tongue and groove logs. Our technically advanced facility is subject to constant scrutiny due to the International Standards Organization (ISO) to ensure we adhere to the strict international quality standards set by the organization.
Through years of production experience, we are able to offer you high quality machine-cut log homes at reasonable prices.    
Key Features of a Country Cut Log Home
Kiln dried and milled to exacting tolerances.
Available in your choice of Douglas Fir or Western Red Cedar.
8″x8″ Double Tongue and Groove exterior "D" wall logs.
8″x8″ Double Tongue and Groove Flat 2 sides is optional for interior wall logs.
Fully interlocking corner notching to plan specifications.
Window and door openings cut to specifications.
Electrical chases and boxes cut to specifications.
Dovetail construction of all butt joints, providing superior strength and insulating qualities.
Predrilling of thru-bolt holes.
Two rows of foam insulating tape for assembly.
Thru-bolt rods with nuts and washers.
Lags with washers for wall pinning.
Angle cuts on plate logs, roof purlins and ridges for roof slope.
Options
Matching profile log siding for gables and/or interior frame wall paneling.
Glue-lam beams for special load requirements.
---
Log Styles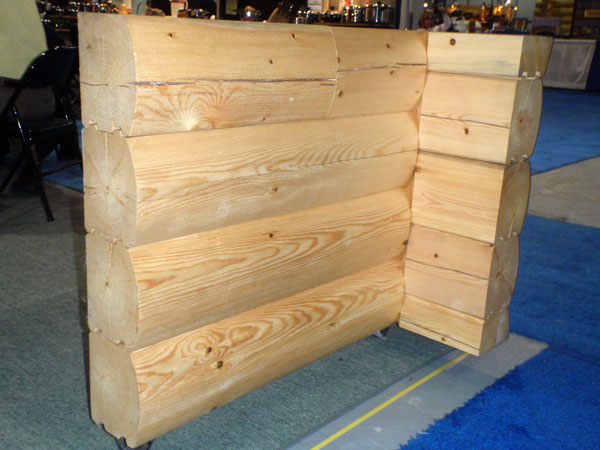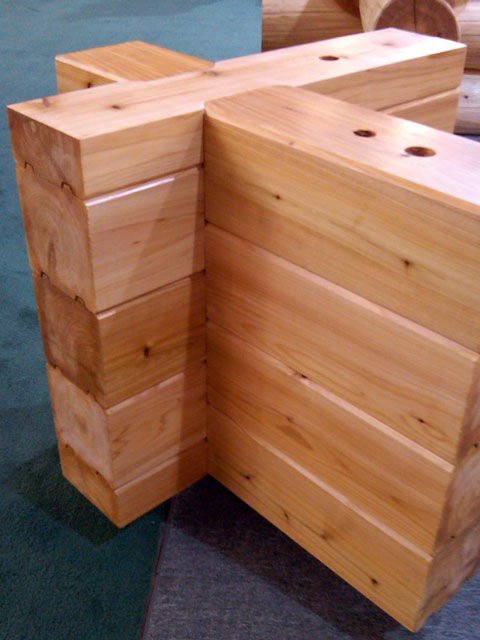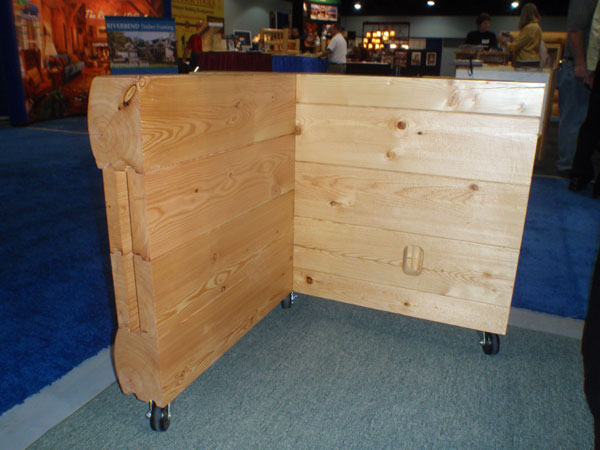 ---
Log Connections
Our state-of-the-art machining equipment enables us to create precision log connections.